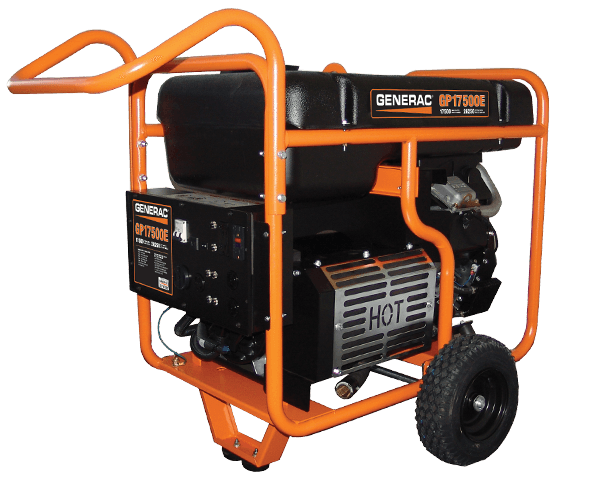 Generac GP17500E
$3,649.00*
* Prices subject to change. Prices do not include applicable setup or delivery fees. Please contact us for latest pricing.
Contact us for price
Stock status: Call Store for Availability
The most powerful portable generator on the market is an exceptional value. Powerful enough to start many 5-ton air conditioning units and can provide power for up to 16 circuits.