Exmark Lazer Z Lawn Mowers
Top Quality Mowers Make Lawn Care a Breeze.
Used by landscaping professionals and homeowners alike, Exmark's series of Lazer Z Lawn mowers delivery quality, productivity and durability to your lawn care routine. Zero-turn capabilities with incredible maneuverability make these machines time savers that couldn't be easier to use. Choose from gasoline, diesel, or propane engines, deck sizes up to 72", and a wide variety of technical enhancements to get the exact mower your lawn deserves.
The Power Shop is proud to offer these amazing mowers at an affordable price. Browse our selection below or stop by our store in Centralia, WA, to try them out for yourself. Not sure which model is best for your lawn? Our fantastic staff is always here to help you find the Lazer Z perfect for your yard work. Stop by today to start mowing like a pro!
Our Exmark Lazer Z Mowers by Model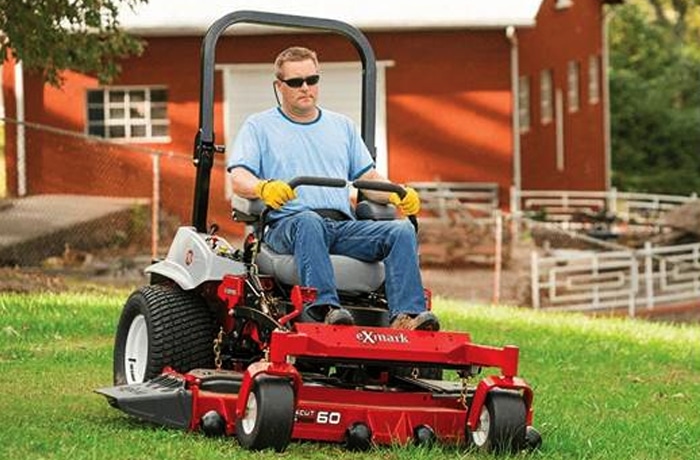 Choose from eight different engines, including an eco-friendly propane option. With deck sizes up to 72" and optional data-gathering Smart Controller, you can mow productively in a tough 10-gauge workhorse.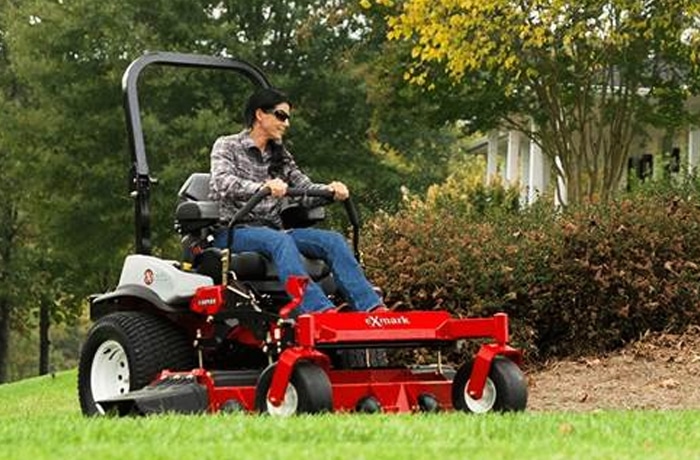 Features exclusive EGov and RED technology which can boost fuel efficiency up to 41%. Mow in unrivaled comfort thanks to unique seating system complete with 12-volt adapter to keep devices charged.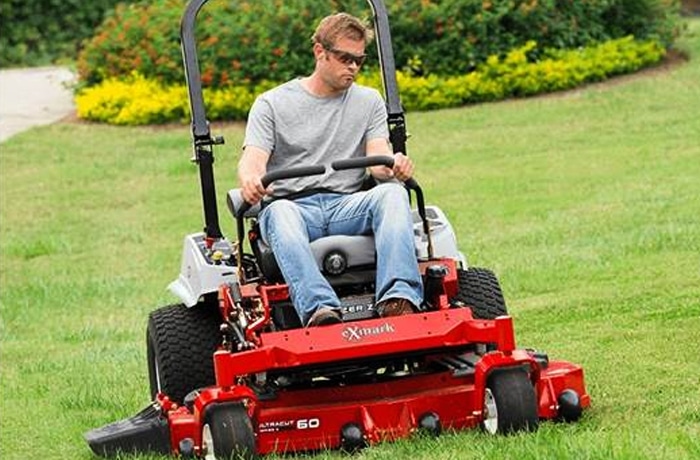 Choose from two rugged Kawasaki V-Twin engines or a Kohler Command EFI engine matched to a full-floating, UltraCut cutting deck in up to 72" width. Comes equipped with full suspension seating for user comfort.
Introducing the Exmark Staris
Durable. Ease of Service. Commercial Performance.

Thanks to their superior maneuverability, Exmark® stand-on mowers are ideal for fenced properties, or lawns with multiple flower beds, irregular shrubbery or tight landscaping. Compared to a walk-behind mower, a stand-on machine is more productive on larger properties. The ease of stepping off the machine quickly to pick up debris, open a gate or move objects also makes this stand-on ideal for landscapers who value productivity.
The all-new Staris was built with commercial performance and durability in mind. In a wide range of cutting conditions, Staris models provide increased stability, traction and maneuverability. The engine, fuel tank and tower structure are specifically designed to optimize balance and lower the center of gravity. The frame is constructed of high-strength, 1½- x 3-inch tubular steel with the same wall thickness as Exmark's industry-standard Lazer Z® zero-turn riding mower.
Whether you're in need of equipment, service, or parts, you can trust The Power Shop to help. Please call us at (360) 736-6340 if you have any questions.