CUB CADET EXTENDED WARRANTY PROGRAM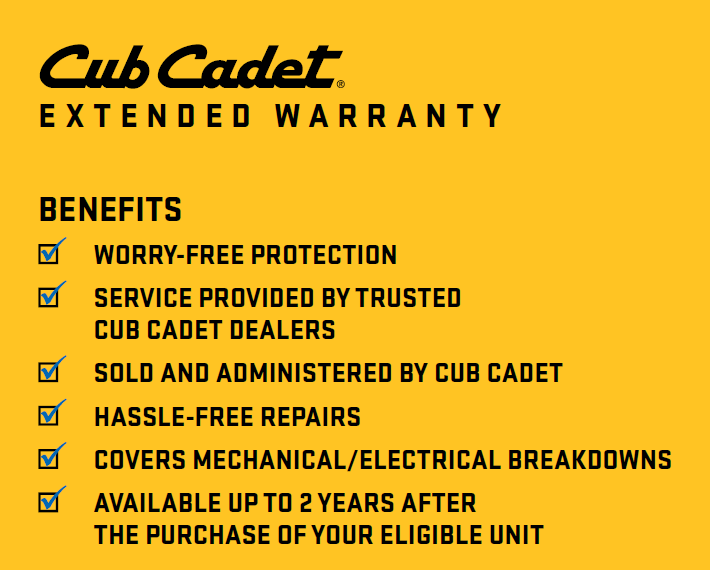 PLAN FEATURES
All residential snow blowers, walk-behinds, zero-turns, and lawn tractors (excluding electric units) are eligible.
Extends warranty 2 years after manufacturer's warranty ends
for additional product protection, including parts and labor.
If repair cost exceeds purchase price, receive a new product with similar features.
Receive service through your local authorized Cub Cadet dealer.
Your warranty is transferable to another owner (transfer fee may apply).
Product is covered at any authorized Cub Cadet service dealer in the U.S.
Complete this form to inquire about the Cub Cadet extended warranty program available to you through The Power Shop.